A Guide to Joining BC.GAME's Ultimate RIO Carnival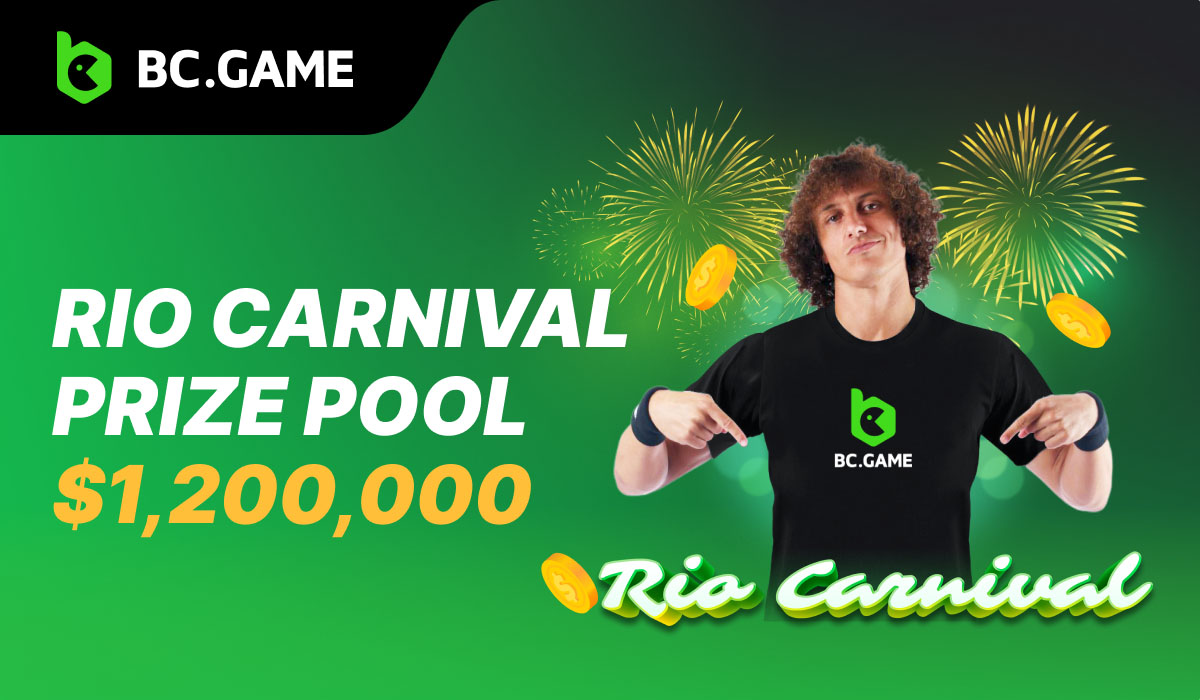 Launching on February 17th at 00:00 AM UTC+0, BC.GAME officially opens the doors to the most anticipated Rio Carnival, where players can share the incredible prize pool of $1.2M alongside fun prizes. Join renowned Brazilian footballer and BC.GAME brand ambassador, David Luiz, as you participate in exciting games and events that the crypto casino platform has prepared.

If you're as equally excited as the rest about this upcoming event but aren't quite sure how to participate, this article will offer a comprehensive guide on the things you need to do in order to join.

How to Participate

Joining the Rio Carnival event is simple. You'll first need your RIO coins, and then you can just start playing your favorite titles or games on the BC.GAME platform. But before that, you must have your mobile numbers verified on the crypto casino site, as those who do are the ones eligible to join the Carnival. Friends or acquaintances whom you have invited to join should also have their accounts associated with the verified mobile number to be recognized as legitimate or valid. Make sure to do this first if you haven't, but if you've already done this, you can proceed to the next step.

RIO coins are exclusively minted coins for the RIO Carnival event, and they basically serve as your ticket to reaping the vast array of prizes and cash rewards waiting for you along the way. You can earn RIO coins by depositing one dollar or by making two-dollar wagers. All you essentially need to do is spend a lot of time playing if you want to earn more of these RIO coins, as they will help boost your winning chances every day.

Another way you can get RIO coins is by logging onto BC.GAME daily. Doing this will grant you 5-10 coins. Sending invite links to friends or acquaintances is another good way to earn RIO coins, as these result in more chances to grab. Players get five extra chances to do this per day, which helps increase your odds of getting more rewards, too.

The RIO coins you have to correspond to a certain amount of BCD by which you can redeem. For instance, you get to redeem 5 BCD for every 1500 RIO coins, 50 BCD for 10,000 RIO coins, 150 BCD for 28 000, and as high as 250 BCD for 48,000 RIO coins. More than that, the RIO coin also gives you the opportunity to share the massive prize pool of $1,200,000.

The RIO Carnival event ends on March 16 at 23:59 UTC+0. As RIO coins are exclusive for this event only, they will be recalled or burned once the event officially ends. It's also worth noting that players won't be able to use the coins to withdraw, deposit, wager, or tip. Deposits should be wagered first in order to mine RIO coins.

Everyone who has their mobile numbers verified on the platform is free to join, although there still are some rules to follow as you participate. Keep in mind that using multiple accounts is strictly prohibited. Players who do this will be banned and disqualified from all collections of bonuses or prizes. The same rule is enforced on those who attempt to cheat, as they will be automatically disqualified from future and upcoming events on BC.GAME.

Redeemable prizes restart every Friday at 00:00 AM; this remains consistent until the end of the event. Players can redeem a cap amount of $600 weekly, and these immediately reflect on your BC.GAME account upon successful redemption.

To access the event, visit https://rio.bc.game/.